Activity
Summer Reading Challenge
7 April to 26 May 2023
KVS Ernakutam Region is organizing Summer Reading Challenge - 2023 for classes 6th to loth and 12th.
Click here!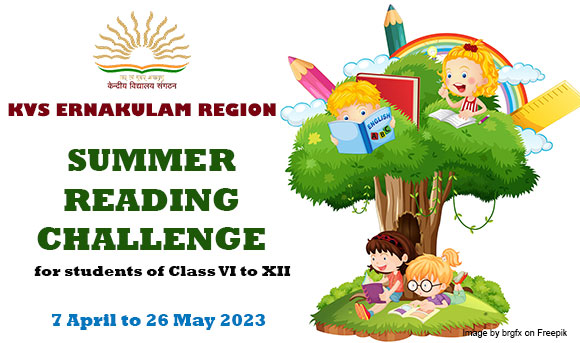 CBSE
CBSE Reading >Literacy Practice Book
August 2021
Opportunity for the students of Classes VII to X to engage with a variety of texts in self learning mode
Get It!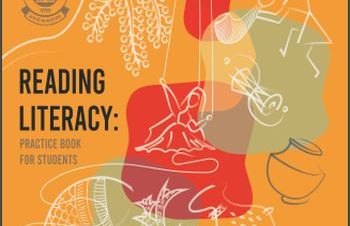 ---
Student Support Materials 2022-23
---
Resources for Students
---
Newly Added Resources
Adhik Balwan Kaun? Class II Hindi
A finger puppetry by Ms. Bijimol, PRT KV NTPC Kayankulam
आम की टोकरी फलो के नाम - Class I Hindi
A video tutorial by Ms. Himani, PRT KV Kanjikode
English Subject Enrichment Activity - Class IX
Based on the lesson: My Childhood by Dr APJ Abdul Kalam. KV Adoor
Class I Mathematics - Number Concept
Video tutorial by Shahinmol, PRT KV Kanjikode with Augmented Reality
Self Learning Tutorials
---
Evaluate Assignments using Kami Extension
Mujib Rahiman K U, KV Kanjikode
How to Evaluate Assignments using Google Docs Comments Feature
Mujib Rahiman K U, KV Kanjikode
DIGITAL REPOSITORY
KVS RO ERNAKULAM REGION
An academic repository maintained by IT Wing KVS RO Ernakulam.
Address
KVS RO Ernakulam
IGH Road, Kadavnthra
Near Rajiv Gandhi Indore Stadium
Ernakulam - 682020
Phone: 0484-2203116
©copyright 2013 KVS RO Ernakulam Region- All right reserved